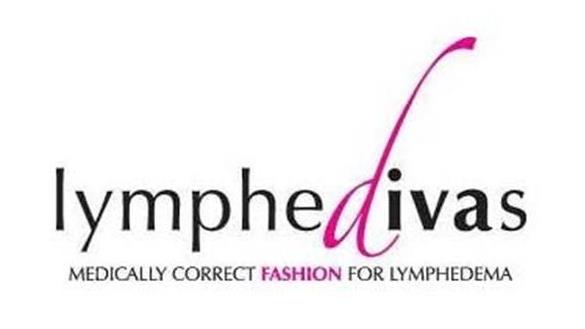 Compression Sleeves, Gloves, and Gauntlets For Lymphedema
LympheDivas was started in in 2006 by a young woman in Philadelphia who had developed lymphedema as a side effect of her breast cancer treatments. Unhappy with the compression sleeves that were widely available at that time she set out to create compression sleeves that were breathable, moisture-wicking, comfortable to wear…..and stylish!

Thanks to the inspired design of LympheDivas products, you can look fashionable, while knowing that the compression garments you are wearing are medically correct.
Our selection of LympheDivas products includes:
LympheDivas compression sleeves for arms
LympheDivas compression gauntlets
LympheDivas compression gloves
LympheDivas products are made in the USA
Please note that LympheDivas is a registered trademark of LympheDivas, LLC
Our large selection of LympheDivas products includes:
LympheDivas Arm Sleeves - Lymphedema Arm Compression Sleeves

The compression arm sleeve is the most popular product in the LympheDivas line! Available in nearly 100 colors and patterns, this compression arm sleeve for lymphedema is fashionable and striking. The LympheDivas arm sleeve is breathable and comfortable to wear. The 360-degree stretch accommodates your arm bending at the elbow. You can choose the level of compression you need with the LympheDivas arm sleeve: 20-30 mmHg compression or 30-40 mmHg compression. These compression arms sleeves come in small, medium, and large sizes, in short and long lengths.

Click here to open the sizing chart for LympheDivas compression arm sleeves.

Gauntlets - Lymphedema Gauntlets

The LympheDivas gauntlet will set you apart and set a tone! Available in nearly 100 colors and patterns, this compression gauntlet for lymphedema has a 360-degree stretch that stretches and flexes as your hand and wrist bend. You can choose the level of compression you need with the LympheDivas gauntlet: 20-30 mmHg compression or 30-40 mmHg compression. These compression gauntlets come in small, medium, and large sizes, for the left hand or the right hand.

Click here to open the sizing chart for LympheDivas compression gauntlets.

LympheDivas Gloves - Lymphedema Gloves

The LympheDivas glove is both attractive and comfortable to wear! Available in nearly 100 colors and patterns, this compression glove for lymphedema stretches and flexes as your hand and wrist bend. You can choose the level of compression you need with the LympheDivas glove: 20-30 mmHg compression or 30-40 mmHg compression. These compression gloves come in small, medium, and large sizes, for the left hand or the right hand. The LympheDivas glove can be worn with a LympheDivas arm sleeve (you can match the colors and patterns, coordinate them, or contrast them – for the exact look you want).

Click here to open the sizing chart for LympheDivas compression gloves