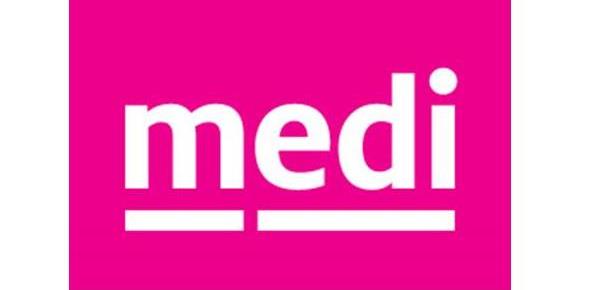 Medi USA
Compression Garments For Lymphedema And More
With more than 60 years of German design, research, and manufacturing experience, the Medi USA company slogan, "I feel better" reflects their commitment to providing quality products and technologies to make people's lives easier, better and more comfortable. The Medi products are an excellent choice to treat acute and chronic edema, as well as related venous insufficiency.

Fostering innovation and development to provide individualized solutions to healthcare problems worldwide Medi USA encompasses both quality products and service to create the greatest possible benefit for users, customers and partners. "I feel better" is therefore a promise that becomes a reality with Medi graduated compression - the key to quality in lifestyle, medicine and all your healthcare needs.
Whether choosing from any of the Medi compression stockings for vein health and wellness, such as the popular Comfort knee high compression stocking, the Comfort compression sleeve for arms, or products such as lymphpads used to treat lymphedema and chronic fibrosis and edema, you will quickly understand that the Medi compression quality seal differentiates Medi products from all others.
Check out our large selection of edema and lymphedema products from all of the top manufacturers of compression bandages, compression sleeves, compression stockings, compression wraps and other compression supplies.
Our large selection of Medi USA products includes:
Medi compression gauntlets
Medi compression gloves
Medi custom compression gauntlets
Medi custom compression gloves
Medi compression arm sleeves
Medi custom compression arm sleeves
Medi knee-high compression stockings
Medi thigh-high compression stockings
Medi compression panty hose
Medi compression toe caps
Medi custom knee-high compression stockings
Medi custom thigh-high compression stockings
Medi compression leggings
Medi seamless knit knee supports
Medi seamless knit ankle supports
Medi lymphpads
Medi organic compression garment wash
Medi comfort gel
Medi super grip application gloves
Medi Butler off doffing aid
Medi Butler stocking application aids.